Kitchen Cabinets By Kitchen Design El Paso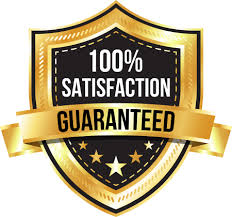 #1 Kitchen Cabinets in El Paso, TX!
Kitchen cabinets in El Paso come in all kinds of styles, and at El Paso Kitchen Design, we have what you're looking for. With the best kitchen cabinets in Texas, we take pride in the details. From start to finish, we make sure that all features of your kitchen cabinetry match the aesthetic of the rest of your kitchen design. We take into account the colors, the shape, materials, styles, handles, and more. When paired with a Kitchen Design El Paso kitchen countertop, you get the best one-two punch in kitchen design. Our kitchen cabinets can be made for any part of the kitchen; the kitchen island, next to the kitchen bar, above microwaves, just to name a few. This leaves you with limitless customization and 100% customer satisfaction guaranteed!
Top-Rated Kitchen Cabinet Installation In El Paso
One reason so many people love our kitchen cabinet installation services is because we hand-build your cabinets in-house and install them with ease. This not only makes the process of designing or remodeling a kitchen faster, but we are also able to save on shipping because we source all our products from our local warehouse. Clients also like the durability of our cabinets. Because we only keep commercially-approved materials in our inventory, Kitchen Design El Paso guarantees that your cabinets will withstand the wear and tear of everyday kitchen use. From Thanksgiving dinners to Spaghetti night at home, you'll be pleased with the craftsmanship and durability of your kitchen cabinets. All your utensils, Tupperware, pots and pans, and dry goods will be stored safely from the elements. You'll have more room for kitchen storage, meaning that you can take advantage of your Costco card and bulk purchases without worrying about having the space to store your goods.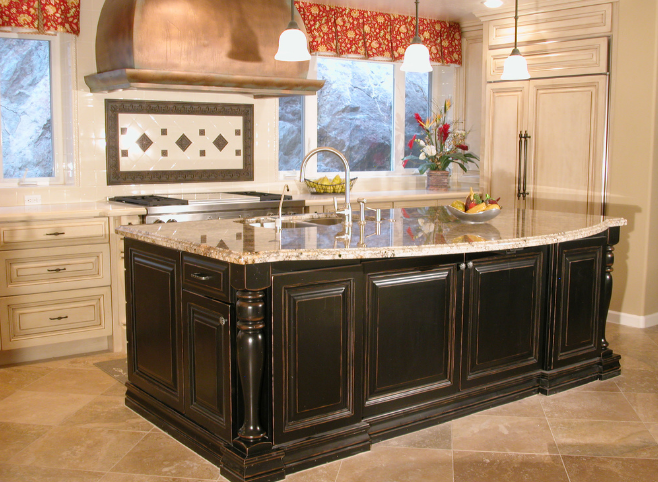 We Offer The Best Kitchen Cabinet Designs In El Paso, TX!
El Paso Kitchen Design has some of the most intuitive cabinets in the market. Check out some of these popular styles for kitchen cabinets by our designers.
Traditional Kitchen Cabinets have raised panel doors and decorative pantry doors. When combined with the right coloring, these designs are built for classical kitchens. These types of kitchen cabinets use neutral colors and hues for a comfortable, homey aesthetic to your kitchen. For example, wooden colors such as tan, red, and brown go well with a traditional kitchen aesthetic. These cabinets also tend to contrast the colors of a kitchen countertop for more accentuation. The best traditional kitchen cabinets in El Paso, TX are designed by none other than the experts at Kitchen Design El Paso.
Cottage Kitchen Cabinets, for example, fall under the umbrella of traditional kitchen cabinets in El Paso TX. When you imagine staying in a cabinet, there are open shelves for utility, cup style drawers, and wooden cabinetry. The best cottage kitchen cabinets in El Paso will turn your home into a work of art.
Rustic Kitchen Cabinets are another subcategory of traditional kitchen cabinetry. These rustic cabinets great for that country look to your kitchen. With warm wooden colors and large cabinets with high utility, they are built to last with oak and pine wood materials. Some rustic kitchen cabinets may feature natural stone, but regardless of the material, the goal is to mimic an all-natural, organic aesthetic to your kitchen.
Transitional Kitchen Cabinets take features from traditional kitchen cabinets and combine them with modern styles. The transitional kitchen cabinet design has a simple profile, utilizing neutral color palettes that pair against natural stone countertops. The embellishments are quaint with simple accessories to form cabinets that go well with your kitchen. If you are looking to install a kitchen cabinet with good symmetry and geometrical appeal, then the Shaker style of transitional cabinetry is a recommendation by our staff.
Contemporary Kitchen Cabinets take on kitchen styles of the current moment. Combining a variety of materials, such as wood, aluminum, concrete, and stainless steel, they create a hybrid yet simple look to your El Paso kitchen cabinetry. These kitchen cabinets are designed specifically for a clean, spacious kitchen with vertical focus. This means that they provide much more storage than horizontally focused traditional kitchen cabinets. To top off the aesthetic of a contemporary kitchen cabinet, our team recommends using monochromatic colors like whites, blacks, greys, and silvers individually.
Modern Kitchen Cabinets have been popular for nearly a century. With sharp, angled features and plenty of drawer space for kitchen storage, modern kitchen cabinets are a great option for your kitchen design. The materials used in a modern kitchen cabinet tend to be more man-made, meaning that these cabinets are made of metal, plastic, concrete, and glass. This isn't to say that wood doesn't have its place in a modern kitchen, but wood tends to embody the veneer of the cabinet.
Additional Kitchen Cabinet Styles by Kitchen Design El Paso
We also pay attention to the kitchen cabinet features from around the world. Other popular kitchen cabinet designs include French country kitchen cabinets, Tuscan kitchen cabinets, Italian cabinets, Mexican kitchen cabinets, and more. Kitchen Design El Paso can even combine some of the different cabinet styles for a unique design for your kitchen!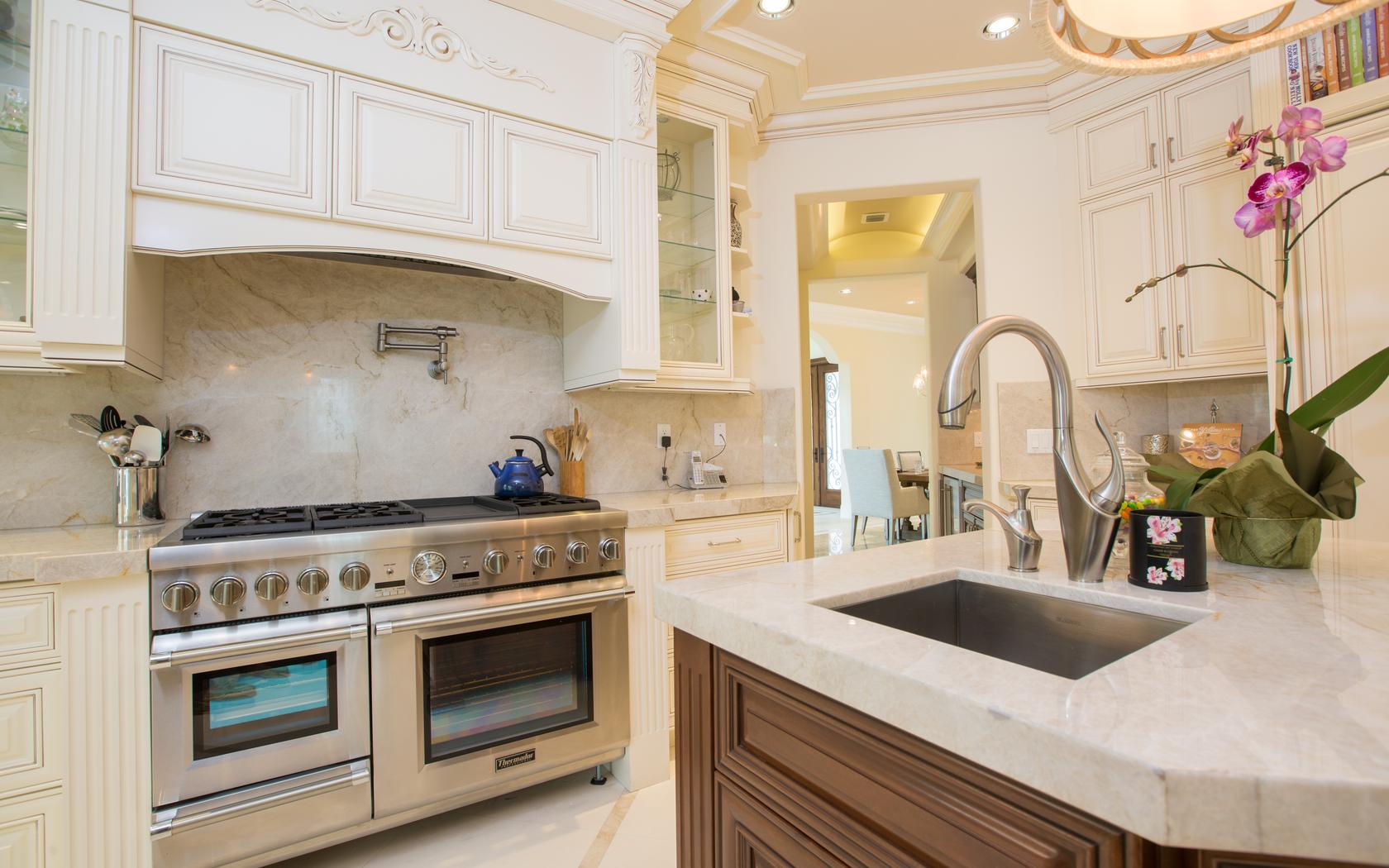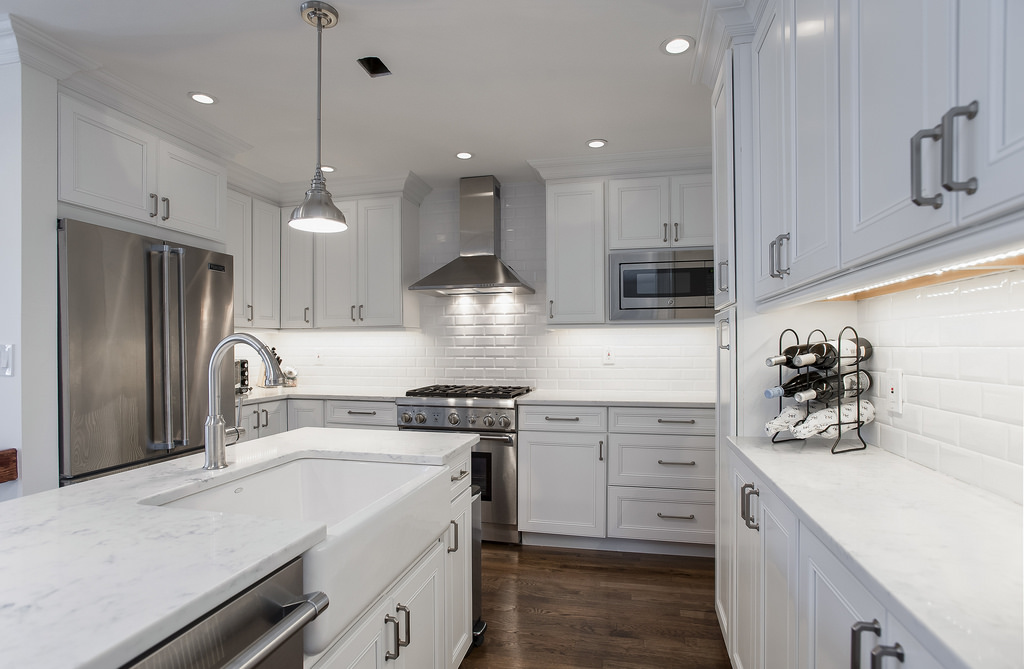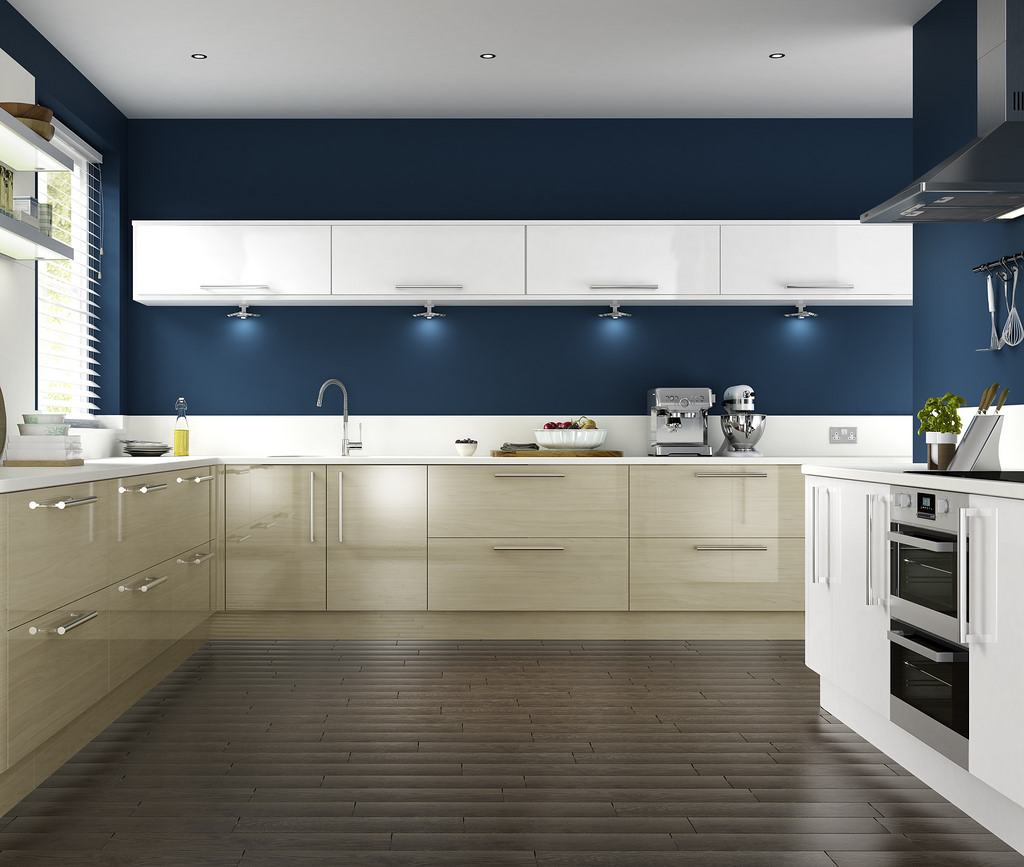 Our El Paso Kitchen Design Guarantee
All kitchen cabinet installations come with a complimentary service warranty. Our one-year policy means that we promise to deliver you with professional quality and will happily return if there are any issues with parts and labor. Investing in your kitchen should not bring you headaches; when you go with the best kitchen cabinet contractors in El Paso, you get unbeatable value!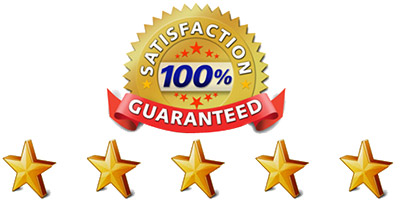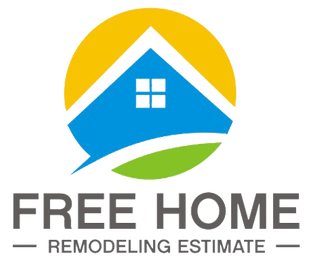 These are just a few of the incredible styles offered here at Kitchen Design El Paso. If you have more questions about how you can get the best kitchen cabinet in El Paso, TX, our team is happy to show you more options in our award-winning kitchen cabinet catalogue! During your initial consultation, we recommend bringing in some pictures of inspiring kitchen designs or material preferences. If you are new to designing or remodeling kitchens, that's okay too. Our staff has decades of experience working with all kinds of kitchens to find the perfect match for you.
Kitchen Design El Paso
8247 N Loop Dr #3
El Paso, TX 79907
915-302-4163